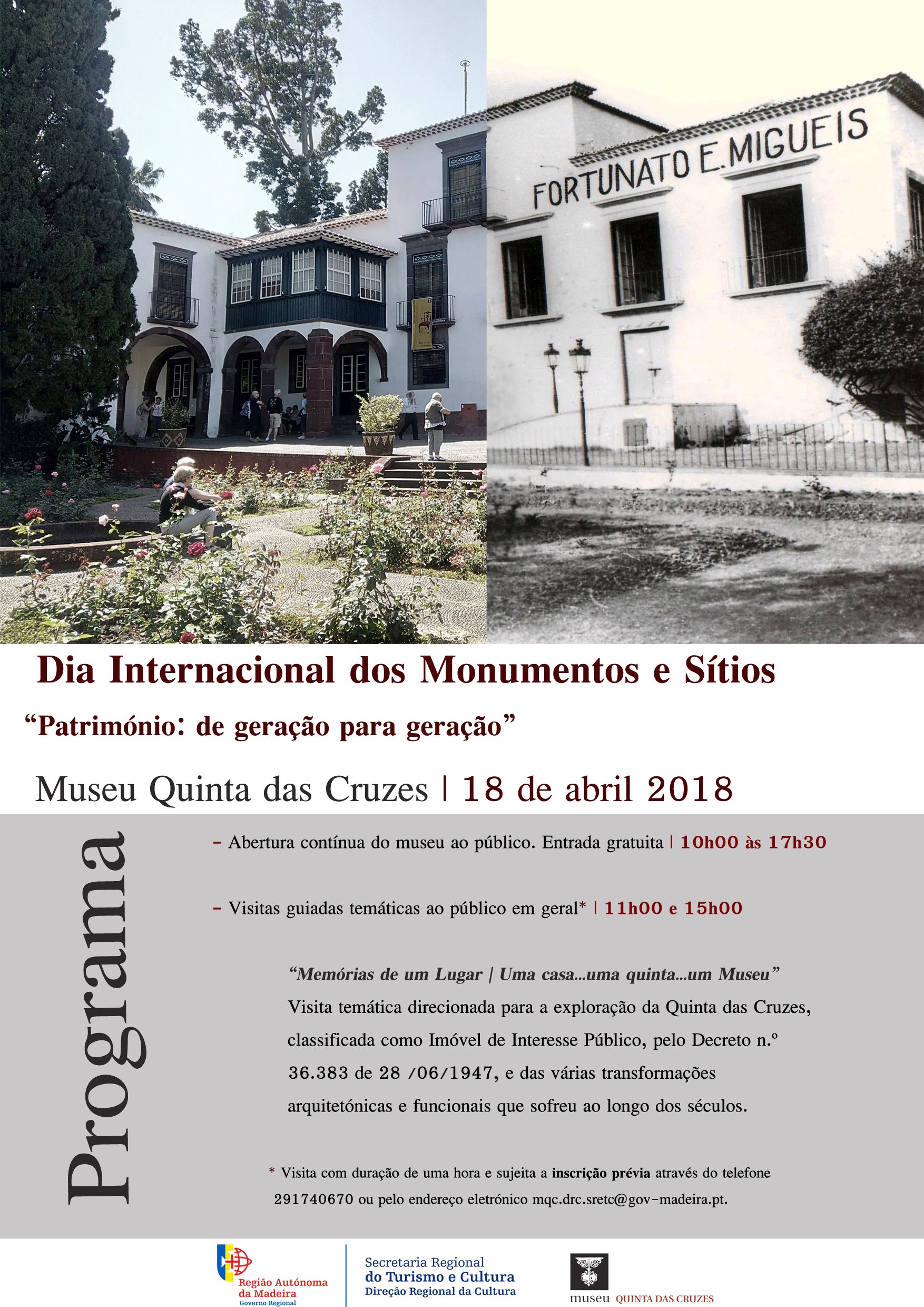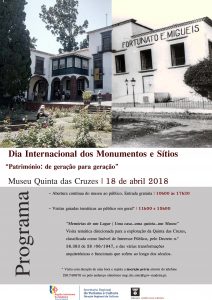 The Quinta das Cruzes Museum associated itself with the celebrations of the International Day of Monuments and Sites with actions that were integrated into the theme proposed by the Directorate General of Cultural Heritage, in collaboration with ICOMOS Portugal: "Cultural Heritage: from generation to generation".
On this commemorative day, in addition to the continuous opening of the museum and with free admissions, the Quinta das Cruzes Museum made available a program of activities aimed at children and young adults.
During the morning a guided tour was held to the general public under the theme "Memories of a Place | A house … a Quinta… a museum ", which explored the architectural and functional transformations throughout the centuries of Quinta das Cruzes, classified as Property of Public Interest, by Decree 36.383 of 06/28/1947.
The visit focused on the exploration of the main building and other built structures and gardens, culminating in the presentation of images allusive to the first years of the opening of the Quinta das Cruzes Museum. In this initiative participated a group of visitors of the Association for the Protection of the Poor.
Subordinated to the same theme "Memories of a Place | A house … a Quinta… a Museum ", a pedagogical activity was also carried out dedicated to the architectural and functional changes of Quinta das Cruzes and the relation that each generation perceives and experiences the space and related concepts. This initiative was attended by a group of students from the 4th year of schooling of the Júlio Dinis day-school.