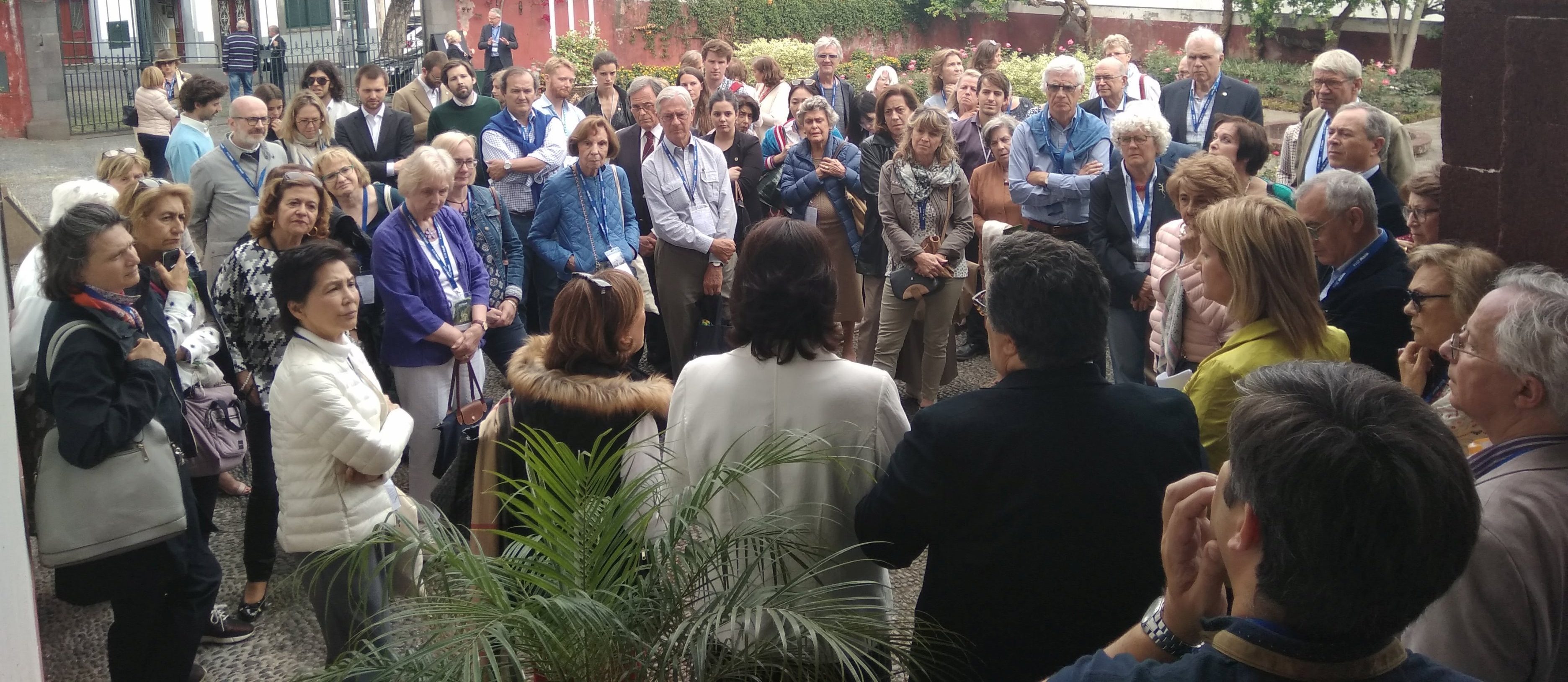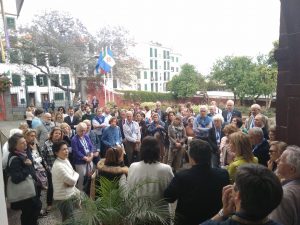 The Quinta das Cruzes Museum received on May 11 at 6:00 pm, the participants of the General Assembly of the World Federation of Museum Friends (WFFM), which met in the city of Funchal from May 10 to 13. On this occasion, a guided tour to the museum's collections was held, as well as a visit to the gardens with the presentation and listening of the "Orquestrofone".
It should be noted that this General Assembly was marked by the signing of the "Funchal Declaration", held between the presidents of the International Council of Museums (ICOM-Europa), Luis Raposo, and WFFM, Ekkehard Nümann.
Still in the Quinta das Cruzes Museum, a meeting took place with the 25 young friends of the museums that were part of the group of congressmen was held on May 12.
The organization of this event in the region was the responsibility of the Federation of Friends of the Museums of Portugal (FAMP) with the partnership of the AAMQC | Association of Friends of the Quinta das Cruzes Museum (also member of FAMP), that was formed in 2017 and already has about one hundred associates.
---