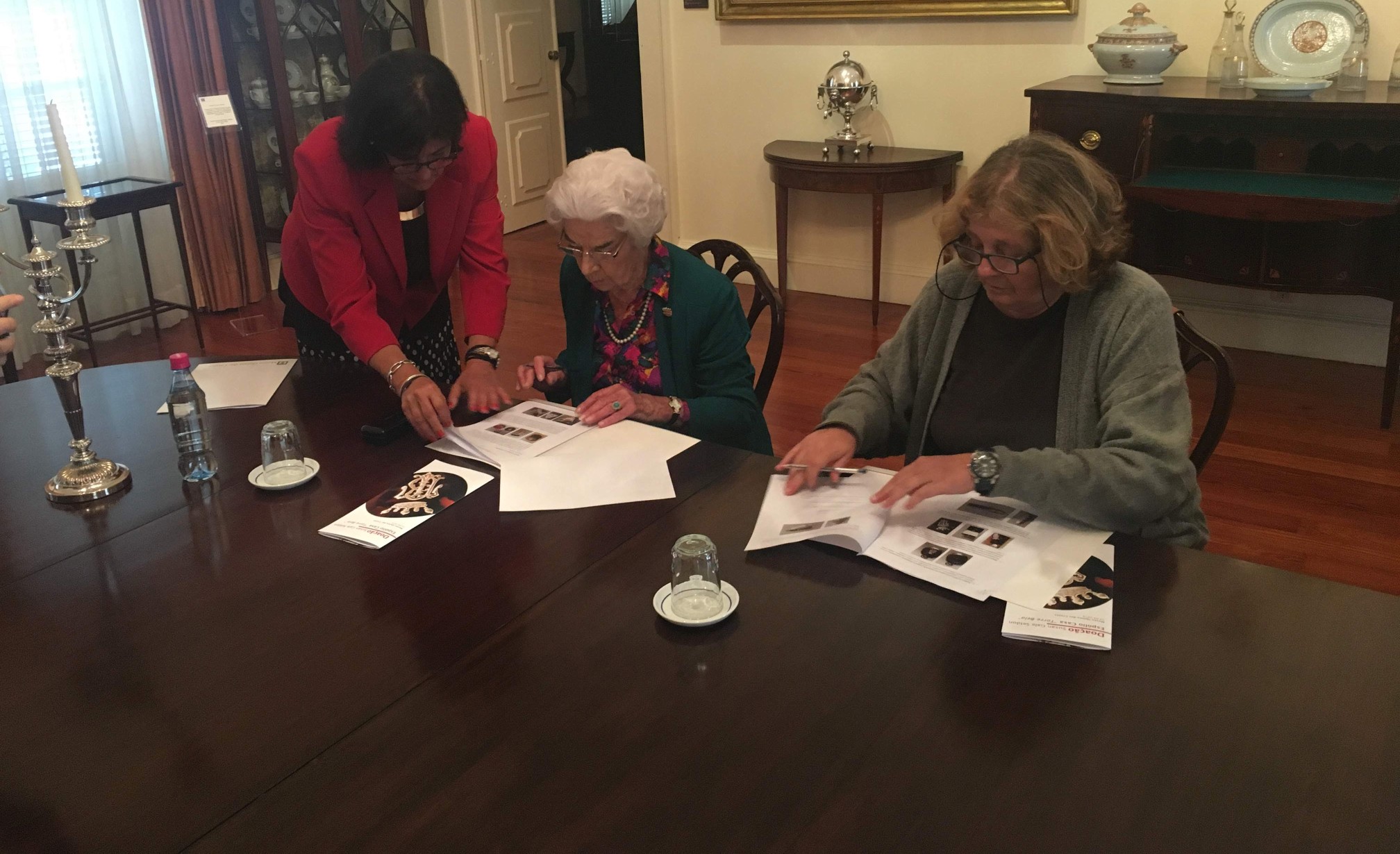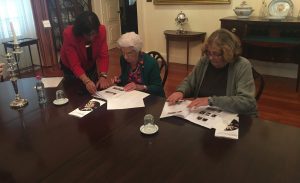 On April 23, 2019, at 4 pm, took place at the Quinta das Cruzes Museum, the ceremony of public presentation and formal delivery of a set of pieces kindly donated to the Museum by the Honorable Mrs. Susan Gale Bolger Seldon, last heiress of the family – House of Torre Bela, descendant of the first Counts of Torre Bela, Filomena Gabriela Correia Brandão Henriques de Noronha and Russel Manners Gordon.
The donation consists of a nucleus of personal objects (six pieces) from the nineteenth century, which belonged to the first counts of Torre Bela, on condition that they belong to the Quinta das Cruzes Museum assets, to be preserved and exhibited.
The present donor maintains a very particular relationship with the institution and its close proximity to the Madeira Island. For more than 30 years, she has been donating pieces to the Quinta das Cruzes Museum, its last occurrence on September 27, 2017 (a significant nucleus of jewelry belonging to the first countess of Torre Bela and a 19th century watercolor (c. 1840) by Andrew Picken), contributing significantly to the enrichment of the museum's collection and to the appreciation of the artistic and cultural heritage of the Autonomous Region of Madeira.
The ceremony was presided by the Regional Secretary for Tourism and Culture, Paula Cristina Araújo Dias Cabaço Silva, on behalf of the Government of the Autonomous Region of Madeira, accompanied by the Regional Director of Culture, Maria Teresa de Freitas Brazão and Francisco Clode, Director of Museum Services and Cultural Heritage.
It should be noted that the "Casa Torre Bela" estate, donated in recent years, is part of the museum's permanent exhibition.
---